Adjusting to a Post-Pandemic World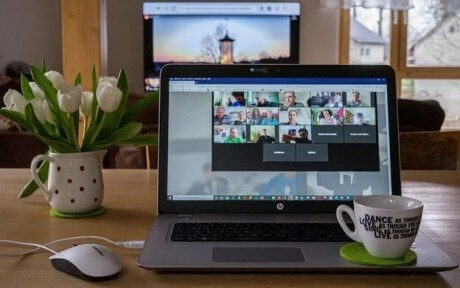 As Australia starts to ease Covid-19 restrictions, with new cases decreasing everyday, new questions and expectations have now risen with regards to working. So what now?

Workers have been urged to return to offices, yes. But will all companies require their employees to return to physical office spaces? Will some opt to stay "at home" permanently, or just until the coronavirus scare is completely over? And for those who choose to return to the office, what changes will be made to the workplace to ensure everyone's safety? For those who choose to continue working remotely, what improvements can be made to promote even better productivity?

Some huge adjustments are expected to be made — again — as the country reaches a new stage in the ongoing pandemic. Though it's a hopeful one, paranoia for everyone's safety still lingers and we all just have to keep adapting.



Remote Setup as the New Standard

Remote working has been the new standard in the middle of a pandemic and has been an effective setup so far. But now, the question is, will companies keep this setup forever? Is it actually better than the traditional office setup? Or is the latter still the preferred option for most businesses?

The Centre for Future Work conducted research on remote working in a pandemic, and found that 15% of Australian workers can work full-time from home as of April. This figure has most likely increased over the recent months, with more companies choosing to adapt to the remote setup. It wouldn't be a surprise if some companies chose to remain with this option long term. Not only is it still the best option in terms of safety, it's also cost-effective for both the business and its workers.

However, in order for remote working to become successful even after the pandemic, factors like communication and technology have to be continuously improved with better tools and infrastructure that work well for both employers and employees.



Workplace Design and Technology

Remote work and virtual collaboration will become somewhat natural. Offices, meanwhile, will have a health-centric design, transforming the 'traditional' environment into a smart one. Voice and motion control will now play crucial roles in daily operations.

Whether it's at home or in the office, the future of work will be deemed contactless, thanks to current technological developments. However, it's important for business leaders and managers to keep employees at the heart of this particular strategy. This is why Verizon Connect highlights the importance of getting the 'employees to buy-in', as new tech tools and solutions can only go so far if your staff do not understand or want to use them.

When planning your digital transformation, be sure to train your staff, and roll out each tool slowly instead of overwhelming them. Be clear about the benefits not only for the business, but also for the employees. Establish how their lives can become easier and how they can become more productive once they learn new technologies.



Employee Productivity and Happiness

Adaptavist recently conducted a survey on remote working and found that 82% of workers across Australia, Canada, and the UK are generally more productive working at home than in an office. In the remote setup, productivity tools like cloud communication applications, and virtual social activities for employee engagement and wellbeing, already existed even before the pandemic. So to ensure continuous improvement, businesses need to roll out constant upgrades as well as new innovations to stay ahead of the curve. Some have even shifted to humanised virtual workspaces, to make employee engagement feel more natural and to improve morale.

But in the office, where physical interaction plays a crucial role in employee engagement, huge adjustments will have to be made. Some social activities might stay virtual, and physical distancing must be policed during lunch breaks and in game rooms or gyms. Nevertheless, some employees will still appreciate just being physically present with colleagues in one location, and that might provide enough happiness, for now.

If you need support in implementing changes to your business in the post-pandemic, we at Aegis Business Services can assist you with the business administration services that you need.
Produced by: Jona Bluek
Written for: aegisbusinessservices.com.au