Tori
Partner
Tori van der Donk is the founding Partner of Aegis Business Services, and is a Registered Tax Agent, and Chartered Accountant with many years of bookkeeping, tax and accounting experience. Tori is passionate about the accounting industry and is very active in industry groups, including representing bookkeepers on the Xero Partner Advisory Council (XPAC) since 2018. In 2020 she was named one of the Top 50 Women in Accounting. She has experience working with a variety of businesses and even worked in many industries, such as engineering, hospitality, childcare, media, sales, construction, and retail. In her spare time, Tori is happily married, mum to two adult children and is a member of an all-female a Cappella choir. 


Karen
Partner
Karen Lindsay joined Aegis Business Services in 2019 and in 2021 became a Partner. Karen is a Registered BAS Agent and has over 20 years experience in and around accounting & bookkeeping. She has worked in a variety of industries, such as wholesale and retail organisations, entertainment and creative industries, and accounting practices. Originally from New Zealand where she completed her Bachelor of Commerce Degree, she has also lived and worked in London & South Africa before settling in Brisbane in 2006.   When Karen isn't in the office she enjoys participating or encouraging her children from the sideline in many sporting activities or exploring the beautiful camping spots that South East Queensland has to offer. 
LinkedIn
LinkedIn
Lee
Accountant
Lee is a double degree holder in the Philippines: Bachelor of Science in Accountancy and Bachelor of Science Major in Financial Management Accounting. She is a Certified Public Accountant (PHL) who has three years experience in Accounting, Bookkeeping, Payroll and Taxation (PHL). She is always embracing new knowledge, learnings and growth professionally which is why being a part of ABS Team has been a great opportunity as she endeavours herself into learning new knowledge such as taxation in Australia.


Lizette
Bookkeeper

Lizette joins the Aegis team with 25 years' experience in bookkeeping. Originally from South Africa, she moved to Australia in 2006 with her husband and 3 sons, originally settling in Darwin before moving to Brisbane. She completed her Cert IV in Bookkeeping and is a registered BAS agent. She has many years' experience working on multiple clients in accounting and bookkeeping firms.
In her spare time Lizette enjoys crocheting, hiking, camping and spending time outdoors with her family. Most recently she welcomed her first grandchild into the family and enjoys cuddling her.
Mina
Bookkeeper

Mina has joined the Aegis team bringing with her 8 years' experience in accounting and bookkeeping within Australia and overseas. She achieved a Bachelor of Science in Accounting degree and is currently studying her CPA (Certified Public Accountant). 
Mina is always looking for opportunities to learn and expand her technical skills with a positive attitude. 
When Mina isn't in the office she enjoys running, playing soccer and spending time with her family.
Jenna
Bookkeeper

Jenna joins us from South Africa where she obtained her Bachelor of Commerce Degree in Accounting as well as an Honours Degree in Taxation (SA) and a Higher Diploma in International Tax. She has over 10 years experience in bookkeeping, accounting and taxation. She brings with her a passion for numbers and a desire to assist our clients in understanding the financial side of their business. When Jenna isn't number crunching, she enjoys spending time with her family and running after two very energetic boys.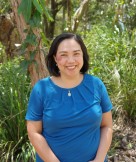 Rena
Bookkeeper


Rena has joined the Aegis team with 18 years' experience in accounting and bookkeeping within Australia and overseas. Rena is originally from the Philippines and attained her Bachelor of Science in Accountancy (PHL). She then studied and completed her Master of Accounting at Kaplan Business School in Brisbane whilst achieving High Distinction awards in five subjects.  
Rena continuously displays a high level of commitment and strong work ethic with her many years of experience in 
accounting and bookkeeping in various industries such as education, retail, construction, cooperatives, and the maritime industry. 
She enjoys spending time with her family and has an interest in cross stitching, diamond painting and gardening.
Adelle
Bookkeeper


Adelle has returned to Aegis Business Services and brings with her a renewed energy & passion for bookkeeping. With over 10 years experience and excellent knowledge of Xero, QBO & MYOB, she is a certified Bookkeeper and registered BAS Agent. Adelle has a background in Hospitality, Recruitment and Office Administration and brings to the team her organisational skills, attention to detail and enthusiasm to assist businesses at all levels.
Jeanette
Bookkeeper


Jeanette is a graduate of German studies and a UK qualified chartered accountant and tax accountant. She has worked as both an internal and external auditor, as a tax and project accountant and up until recently as an office manager. She has worked for the accounting profession, multinational chemical and glass companies, a medical centre, a building company and a legal practice.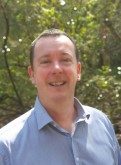 Stephen
Business Manager
Stephen joins Aegis Business Services as Business Manager. In the past twenty years, Stephen has held various management roles from construction to hospitality and brings his experience as a Business Manager  to the team.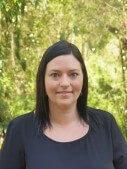 Janice
Office Manager
Janice worked as an Administration Manager in South Africa for 10 years where she excelled with her organisational skills and friendly personality. She also has a Diploma in Beauty Therapy and worked in a spa for 2 years. She moved to Australia from South Africa with her son, and husband, in May 2016 and was a stay at home mum for 10 months while the family settled. She also currently handles all the corporate administration for the tax team and has implemented new software systems for the business.